For more information about any of these ministries, please email tamih@flcfremont.org.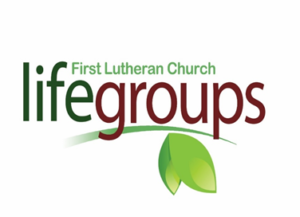 Life Groups
Church is the place for connection, but it is sometimes hard to see. You want to learn and discover more about the presence of Jesus in your life, but you wonder how? You want to find community and have honest conversation about the intersection of where faith and life come together. You want to be part of something that gives life, but where does one begin? You are hungry and thirsty for something, but perhaps, you haven't found what you are looking for….
A Life Group consists of 6-8 people who meet together on a regular basis to explore a deeper relationship with Jesus, to nurture and care for one another, and to follow Jesus in daily life. Life Groups will meet at various times and in different locations throughout Fremont. Each Life Group will focus on three different areas.
Sharing ~ sharing and praying and doing life together!
Studying ~ studying the stories of scripture together; learning!
Serving ~ each life group will be encouraged to be part of a service project. Sharing and studying and serving ~ it is about doing Life together.
Large Group Bible Studies
Beginning in September, our Sunday morning large groups will be studying Max Lucado's You'll Get Through This. There are two large group studies on Sunday morning at 9:15 and 10:30. Newcomers are welcome to join these groups at anytime.
Popovers – On Hold for 2020
If you like fellowship and food, then this group is for you. All who sign up are divided into groups of four couples. Singles are welcome, too! These groups will meet in September, October, January, and February. New groups are put together for each month. The first name on the list is the host couple. They pick a date and contact the others. The host couple provides the meat dish, beverages and potatoes, if needed. The second name on the list brings bread and vegetables. The third name on the list brings a salad and the fourth name on the list provides dessert.
Solos
After the inspiration of Sunday mornings, single and widowed women enjoy continuing the fellowship.   So they gather with friends to share a Sunday meal at 11:30 am, usually at local restaurant. You're welcome to join this group simply by showing up!  Plans are made three months in advance and circulated to participating members, as well as being announced in our monthly newsletter.
Breakfast Club
Every Thursday morning a group of men and women gather at the church for breakfast, devotions, and serve throughout the morning on various projects around the church.